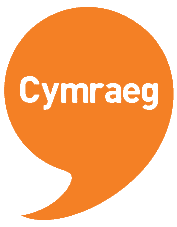 17 - 18 October 2019, ICC Newport
DAY 1
Thursday 17 October
Registration opens at 9am with the Opening and Welcome Address at 10am.
​
Sessions for the day will include:
Wales – An influencer nation

NHS Wales' recommitment to the Charter for International Health Partnerships in Wales

Taking action to achieve equity in health to build a healthier Wales

Living our ambition: being brave to build a healthier Wales
Morning Spotlights
IHCC Implementation Toolkit
This session will launch the Charter for International Health Partnerships Implementation Toolkit, a document which supports the delivery of the Charter through governance structures.
​
The session will also include representation from 2 Health Boards, presenting their international activity, supported by their international partners and stakeholders. The session will also highlight the knowledge to inform the Welsh approach, to build a healthier Wales. It will demonstrate how innovative learning can be applied to local settings.
​
Healthy Weight: Healthy Wales strategy - A systems approach
This session will highlight research findings from international evidence about how system approaches work and asks: How can we use system approaches in Wales to encourage collaboration between local partners to deliver the Healthy Weight: Healthy Wales strategy?
How to keep Wales working?
Being in work is good for our health. Creating safe, healthy and health promoting workplaces leads to motivated staff, increased productivity and contributes to economic prosperity. However, many people fall out of employment due to their health. What else can we do to prevent people from moving into economic inactivity due to ill health?
​
Place based space
Details to follow.
A smoke free Wales – reverse engineering where we are today
Not your usual lecture on the dangers of smoking—this session takes an entirely fresh approach to understanding the problem.
​
Health equity in practice: tools for change
Working with international colleagues and Welsh stakeholders, we'll share and discuss examples of good practice, experiences, challenges and opportunities and leave delegates with practical tools to tackle health equity.
​
How machine learning can set us free - real life examples from the NHS in Wales
Artificial Intelligence is held up as a transformative technology, a disrupter that will change how we live our lives. The best thing since sliced bread. The applications seem limitless – but feel a way off from making a difference in our day to day work.
This session will highlight current projects using machine learning in healthcare in Wales, identifying how using artificial intelligence is in use now and is delivering better patient experiences and cost efficiencies.
Three existing projects will talk through their project, how machine learning is being used and the impact they are seeing for patients and the NHS.
Afternoon Spotlights
IHCC Charter - showcasing best practice
Implementing the Charter within Cwm Taf Morgannwg and International Health Partnerships. This session will raise awareness of CTM activity, open to sharing resources, ideas, networking, instigate discussion around future projects notably Vanuatu and Nepal.
Being a Good Global Citizen in Wales and the World. This session will provide an introduction to global citizenship and Global Citizenship E-learning Training Programme that will be available shortly for NHS employers.
​
An Active Wales – the Wales Physical Activity Partnership (Public Health Wales; Sport Wales; Natural Resources Wales)
In spite of compelling evidence and our own life experience, rates of physical activity remain stubbornly static in the Welsh Population. We all recognise that there are multiple reasons for this including the barriers to being active – such as our built and natural environment. However, one of the key challenges remains motivation. How do we use best practice in behavioural science to understand the drivers of physical inactivity and to stimulate change?
​
Building a shared understanding of mental wellbeing
There is a greater focus on our mental and emotional health than ever before. However, much of the emphasis is on mental health problems and mental ill health which is only part of the story. Mental wellbeing is critical too. With partners, we will explore how we can develop a joint understanding and a shared language to increase the understanding of the importance of mental wellbeing and how as individuals and a society as a whole we consciously nurture and prioritise mental wellbeing.
Smarter, greener, sustainable and affordable transport
Details to follow.
​
Prevention in clinical settings: a framework for action
If we are serious about shifting the focus onto prevention, we need a whole systems approach to health care which is focussed on prevention in clinical settings. So what should we be doing and how do we create the conditions to enable it happen?
Health equity: listening to the public
A focus on inequalities in screening participation, seeking a better understanding of the barriers experienced by younger women and older men.
​
The Public Health Workforce of the Future
Details to follow.
DAY 2
Friday 18 October
We'll start again on day 2 with registration 9am and 10am Welcome and our topics for the day will include:
Next generation of data: Using big data and new technology to drive public health improvements

Think-A-Thon : Accelerating our transformation
Think-a-thon
This year we're introducing our Think-A-Thon challenge series - an opportunity to bring to develop original and meaningful ideas specifically focused on building a healthier Wales.
​
We want to harvest the diversity of our delegate's cross-disciplinary experience and passion, drawing on your insights, knowledge and expertise to work in collaboration to tackle real challenges.
​
We've picked three challenges which think we can all contribute:
​
· Housing
· Inequality
· There is no planet B.
​
Selecting from one of three challenges, in just 3 hours, you will work on solutions ultimately pitching back to a panel of judges. "Challenges" will be introduced in the morning plenary by a "challenge owner" who will set the context in a short 2min pitch!
You're encourage to register for a challenge in advance. On the day, you will work in groups to develop your ideas, test your assumptions and developing a fast prototyping and pitches to a panel of experts. These sessions will be more than the usual 'workshop focus groups'. We'll include new elements to the format including 'reverse assent', jargon busters, reverse engineering etc.
​
By joining a challenge we can develop real ideas and concepts that can be implemented building a healthier and sustainable health and wellbeing strategy for Wales.
​
Challenges supported by Simply Do Ideas
Simply Do Ideas empowers organizations to achieve business improvement through guided innovation. The company has worked with institutions worldwide from academia, engineering, healthcare, financial services and government.
Spotlights
You can select a challenge OR a morning and afternoon spotlight.
​
Morning
​
All systems go - improvement science for better outcomes
Details to follow.
Power tools for health - releasing the potential of data
This session looks at data as a power tool for building a healthier Wales, and considers what is needed to maximise the potential of data from routine systems through to social media, learning from real examples in Wales and beyond.
Policing in partnership: working together towards happier, healthier communities
This session explores how people are being supported towards healthier, more positive lives through multi agency partnership. To do this, we'll look at understanding and responding to those at risk of criminal exploitation, particularly women and young people with complex needs.
​
Afternoon
​
Thinking about thinking - a systems approach to data
Using a systems approach, we will look at the information rich environment to focus on how information is used, analysed and generated.
Genetic Science: Pathogen Genomics and Health Protection surveillance
The use of new technology that provides whole genome sequencing of pathogens opens up surveillance opportunities for linking outbreaks and helping to prevent or minimise their subsequent spread.
ACEs, Trauma informed practice and resilience This interactive session will take you through the journey of how Wales is becoming an ACE aware nation and asks the question now we know what ACES are how do we make a difference?
Day 1
​
The Public Health Implications of Brexit in Wales: A Health Impact Assessment (HIA) approach
Liz Green
Homelessness and health needs in Wales
Jiao Song
How can children facing adversity be protected against future risk of homelessness?
Charlotte Grey
​
My Generation: Feeling better together
Natalie Poole
​
A multi-methods study into health and wellbeing in two Welsh police forces
Helen Oliver
Developing resilience among Nurses: What factors need to be addressed?
Yasaswi Walpit
​
Risk and protective factors for internalising symptoms in children and adolescents following exposure to domestic violence: A systematic review
Bethan Carter
​
Save Our Sesh: Public engagement to improve harm reduction in Wales
Michael Pascoe
​
"On your Bike!" - using static bikes that charge mobile devices as a means of encouraging outdoor physical activity in young people
Anna Prytherch
​
Implementation of Bach a Iach (Small and Healthy) within Powys pre-school settings
Sarah Power
​
What are the Public Health impacts of the 44 Public Bodies in Wales refocusing towards waste reduction and reuse
Rachel Andrew
​
The First 1000 Days of Life: A complex system of interrelated factors
Amrita Jesurasa
​
Protecting future generations from the harmful effects of lead: evaluation of the Public Health Wales 'Lead Exposure Strategy for Wales'
Anna Schwappach
​
What makes a good partnership between housing, health and social care in Wales?
Catherine May
​
Transforming Clinical Services Programme and journey to a health and care strategy for Mid & West Wales
Lee Elwell
​
National Programme for an ACE-Aware Police Force
Annemarie Newbury
​
Circularity and the Welsh Public Sector
Sally Attwood
​
Management of asylum seekers with latent tuberculosis infection in Cardiff - does movement around England and Wales affect treatment completion?
Anna Schwappach
​
Day 2
​
Can Vending Be Healthy and Cost-Effective?
Melda Lois Griffiths
​
Applying the principles of Better Value Healthcare to the risk detection and prevention of type 2 diabetes
Rachel Andrew
​
Protecting school play time to encouraging well-being, development and resilience
Marianne Mannello
​
Changing Relationships Between Physical Activity and Young, Disadvantaged Women in Wales
Ellyse Hopkins
​
Understanding weight gain in a secure psychiatric inpatient service
Joseph Davies
​
Exploring Welsh primary school pupil's exposure to smoking and vaping
Jordan Godwin
​
Taking Care - Performing Medicine workshops to foster self-care in the workplace
Michelle Anderson
​
Tackling Teenage Inactivity: The ACTIVE Project
Michaela James
​
Success across Health boards in Achieving the Prescribing Improvement Goal for Antimicrobial Prescribing in Primary Care in Wales
Michelle Cronin
​
Well-being in rural Mid Wales: a review of the Well-being Plans covering Ceredigion, Gwynedd and Powys
Angharad Jones
​
An innovative approach to improving mental wellbeing & resilience with 'Wellbeing that Works', a programme with nature, coaching and mindfulness
Rose Carter
​
Alcohol screening in the University Hospital of Wales' (UHW) Emergency Department (ED) to identify and support patients to reduce harmful and hazardous drinking levels.
Lauren Idowu
​
Student health and well-being in secondary schools: the role of school support staff alongside teaching staff
Hannah Littlecott
​
How does a woodland activity programme affect personal well-being?
Heli Gittins

Young people's use of e-cigarettes before and after TPD regulations
Nicholas Page
​
Help Me Quit in Primary Care
Fatima Sayed
​
Recruiting older smokers from deprived backgrounds for a cross-sectional population survey of factors influencing quit motivation
Pamela Smith
​
Smoking Cessation Through Dermatology Clinics: A Teachable Moment
Livia Francine Soriano
​
Maintaining good mental health: The positive impact of occupational therapy intervention, for patients with mental health issues, when posts are based in primary care
Mark Sha-Hall
​
​
Adapting Approaches to MECC – for pre-registration nursing education
Michelle Anderson
Self-referral to Wales Abdominal Aortic Aneurysm Programme
Geri Arthur
​
Developing a Sustainable, Quality Assured, Accredited Qualification for Wales Abdominal Aortic Aneurysm Screening Programme (WAAASP) Screeners
Philipa Bassett
​
Behaviour change and weight outcomes in patients across different socioeconomic backgrounds referred to a community weight management programme in Wales
Sarah Bennett
​
Healthy Weight: Healthy Wales? Mapping the All Wales Level 2 and 3 Obesity pathway
Sophia Bird
​
Embedding Mental Wellbeing and Resilience in our Future Public and Population Health Professionals
Louise Cleobury
​
Data Cleanse of Child Health System
Joanne Foley
​
An audit of clinical practice against the Antenatal Screening Wales guidelines for the diagnosis and management of hepatitis B in pregnant women in Wales
Sophie Jones
​
A Value Based Healthcare approach for Knee Osteoarthritis
Chris Lambert
​
Sustainable healthcare: skin cancer surgery
Hajam F. Mahmood
​
Evaluation of a Primary Care Early Years pilot in Penderi Cluster
Gemma Northey
​
Interactive evidence maps to aid evidence-informed decision-making
Anamica Patel
​
Developing a multi-disciplinary approach to identify individuals who may benefit from re-engagement with Hepatitis C services: a national exercise
Amy Plimmer
​
Diagnostic accuracy of an unmanned device for opportunistic screening for atrial fibrillation in a community setting
Emma Rees
​
A blueprint for the future? Application of a 5 stage life course model to the Health Impact Assessment for the Llanelli Wellness Village
Richard Reynolds
​
Effects of Combining Physical Activity with Psychotherapy on Health and Well-being of Diverse Populations: A Systematic Review
Jennifer Thomas
​
Increasing physical activity in North Wales through systems leadership
Anna Varela-Raynes
​
Making a Difference: Housing and Health - A Case for Investment
Louise Woodfine
​
Increasing your physical activity through community-based volunteering: how does this help you and others?
Debie Clayton
​